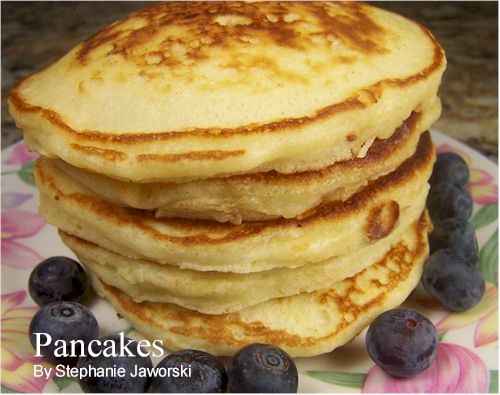 1 cup (140 grams) all-purpose flour
2 teaspoons (7 grams) baking powder
2 tablespoons (28 grams) granulated white sugar
1 large egg, lightly beaten
2 tablespoons (28 grams) unsalted butter, melted
Plus extra melted butter for greasing the pan.
In a large bowl whisk together the flour, baking powder, salt and sugar. In a separate bowl whisk together the egg, milk, and melted butter. Add the egg mixture to the flour mixture, all at once, and stir or whisk just until combined. The batter should have some small lumps.
Make sure you do not over mix the batter or the pancakes will be tough.
*Add fresh blueberries to the batter....